I designed the website of Guillaume Ballée who wanted to have a showcase for his massage activity.
95/5000
It was also necessary to make an appointment area for the faithful clients and guests and make a form area.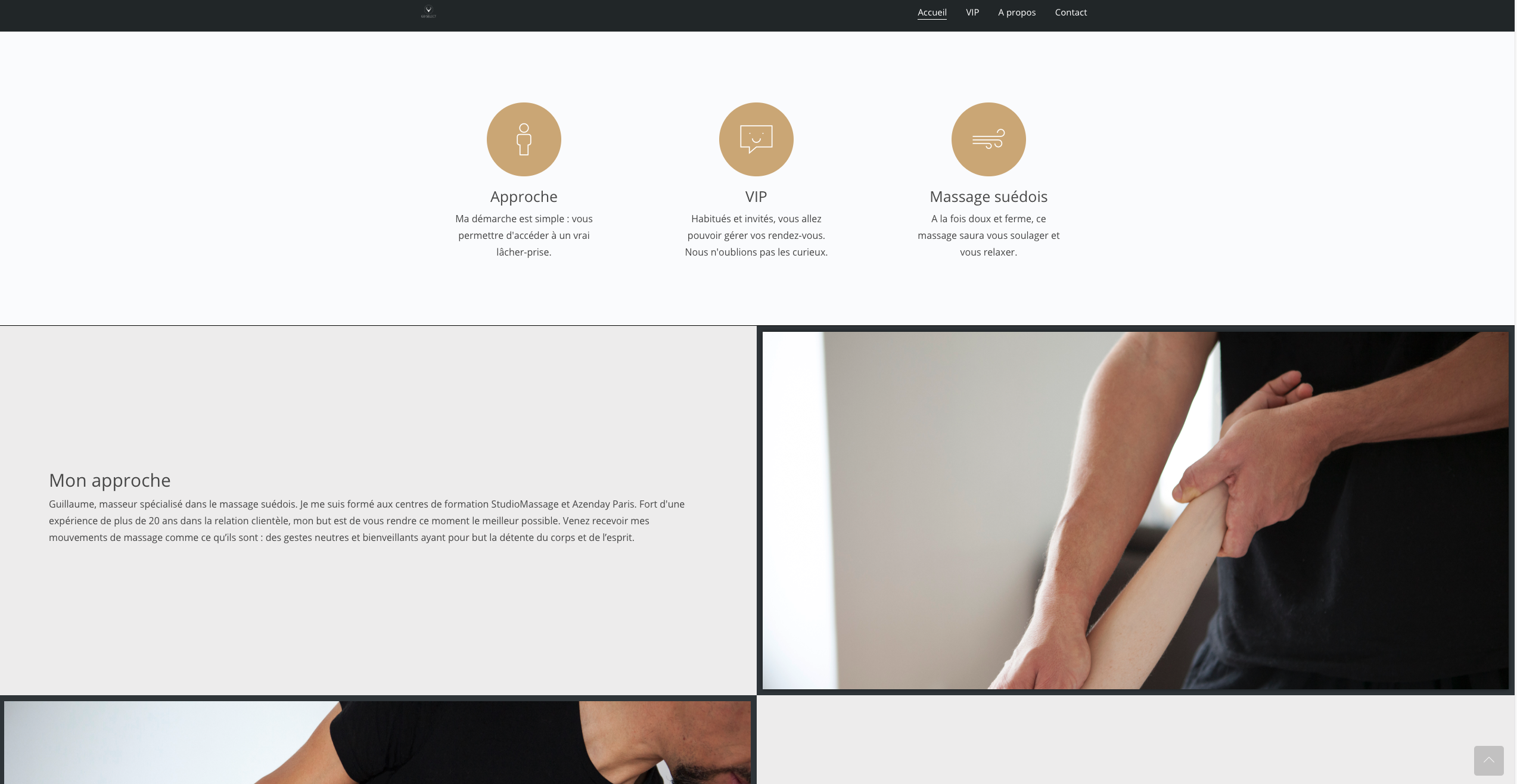 The client wanted a modern and chic website, with no frills, and with specific features.
The study of his needs made me choose the option of a theme to adapt rather than a creation « from scratch ». The chosen theme is« Entrepreneur ». 
Features
Calendar
Form
Password Secured Page
efficacity
Simple Navigation
Home Page – presentation
Pages features



---
Explanation of the approach
It was necessary to take the time to explain the concept of GB-Select and be pedagogical, all with a communicative benevolence. It also goes through the design of choosing tobe cautious with symmetry, recognition and white space.
A male and powerful logo
I also designed the logo presenting the brand. The deer's emblem was the client's request. This allowed me to move towards a number of values for the site: Chic, Sober, Warm, Serious, Natural.